Sony has released the official Japanese product manuals for the PlayStation 5 Digital Edition (CFI-1100B), showing a few changes to the previous model (CFI-1000B). Not only has the screw - which attaches the device to its stand - been changed, but the device is also reportedly 300g lighter than the launch model.
Twitter user Renka_schedule initially spotted these revisions to the PlayStation 5 and created a tweet thread highlighting the differences between the two models. They also included two images from the manuals which demonstrate these changes.
Whilst the initial CFI-1000B launch model weighed 3.9kg, the new CFI-1100B model is 300g less at 3.6kg, making the revised console approximately 7% lighter. Despite this, the other device specifications all remain the same.

Similarly, the screw which attaches to the device stand, allowing the device to be positioned upright or on its side, has also seemingly been altered.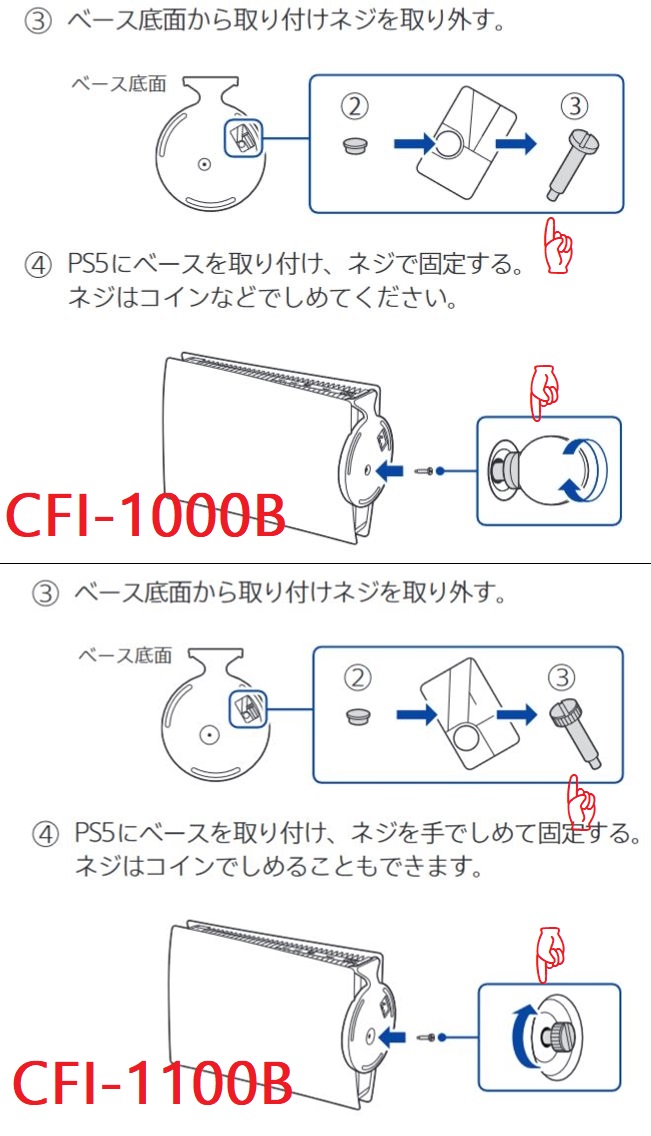 The changes to the hardware may have been hinted at by Sony CFO Hiroki Totoki during an earnings call, as he stated that the company was looking at ways to cope with global component shortages.
This follows business analyst Roberto Serrano's discovery that SONY had registered a new wireless communications module for use in a future console. However, this may be unrelated to this revised model.
The new revision of the PlayStation Digital Edition is currently listed on Japanese websites and Renka_schedule has reported that stores such as Nojima may be shipping the latest model as a part of their next lottery-based sale later in the month.
---